The Eastern Borderlands
Special offer
Following the Radziwill family and Adam Mickiewicz.
Our contacts with people from Lithuania and Belarus allow us to organize a great trip combining history, folklore and traditions of Polish eastern neighbors.You will see amazing places that were the inspiration for Polish artists such as Adam Mickiewicz and Eliza Orzeszkowa, you will fall in love with "on the Banks of the Niemen" landscapes, you will taste the cuisine of the Eastern Borderlands and hear traditional folk music.
Schedule:
Day 1
We depart from Torun in the morning, arrive at Pinsk at dinner time (630 km). We are accommodated in a youth hostel (rooms for 2-4 people with TV, fridge; toilets and showers are in the corridor)
Day 2
Breakfast, visit to Pinsk, lunch, cruise on the Pina River, a trip to Duboje where we have a Belarussian style feast (music, singing, tasting traditional dishes).
Day 3
Breakfast,a trip to Nieswierz (209 km) with Radziwill Castle sightseeing, lunch-box dinner, drive to Dzerzhinsk (83 km)where we have a dinner at traditional Belarussian table with music. Night at a hotel (double rooms with bathrooms and a TV).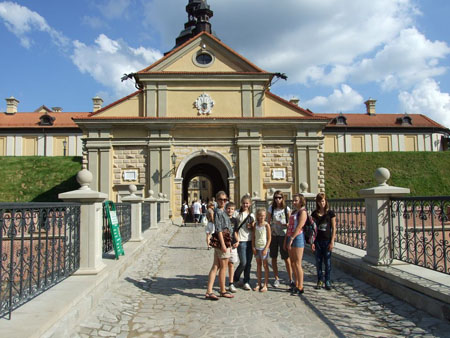 Day 4
Breakfast at the hotel, trip to Minsk (44 km), sightseeing the city centre with a tour guide, visit to the national library and museum, art gallery, shopping at a shopping mall called "Stolica" and supermarket, late dinner at a restaurant, and we are coming back to the hotel in Dzerzhinsk (44 km).
Day 5
Breakfast at the hotel,trip to Nowogrodek (158 km), Adam Mickiewicz family home sightseeing, trip to Vilnius (156 km), city sightseeing, late dinner in Soleczniki (46 km). Night at Polish boarding house in the same city (rooms for 2-4 people, toilets and showers with hot water are in the corridor)
Day 6
Breakfast, trip to Vilnius (46 km) sightseeing with a tour guide, castle sightseeing in Troki (62 km), late dinner in Soleczniki (60 km). Departure to Torun in the evening (580 km).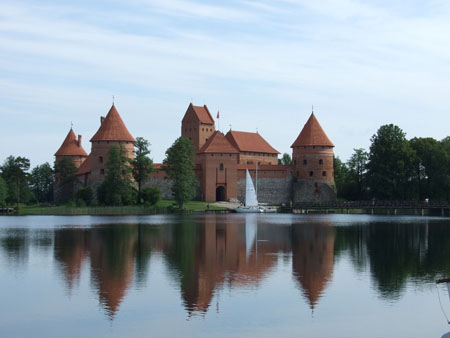 Excursions are extra paid.